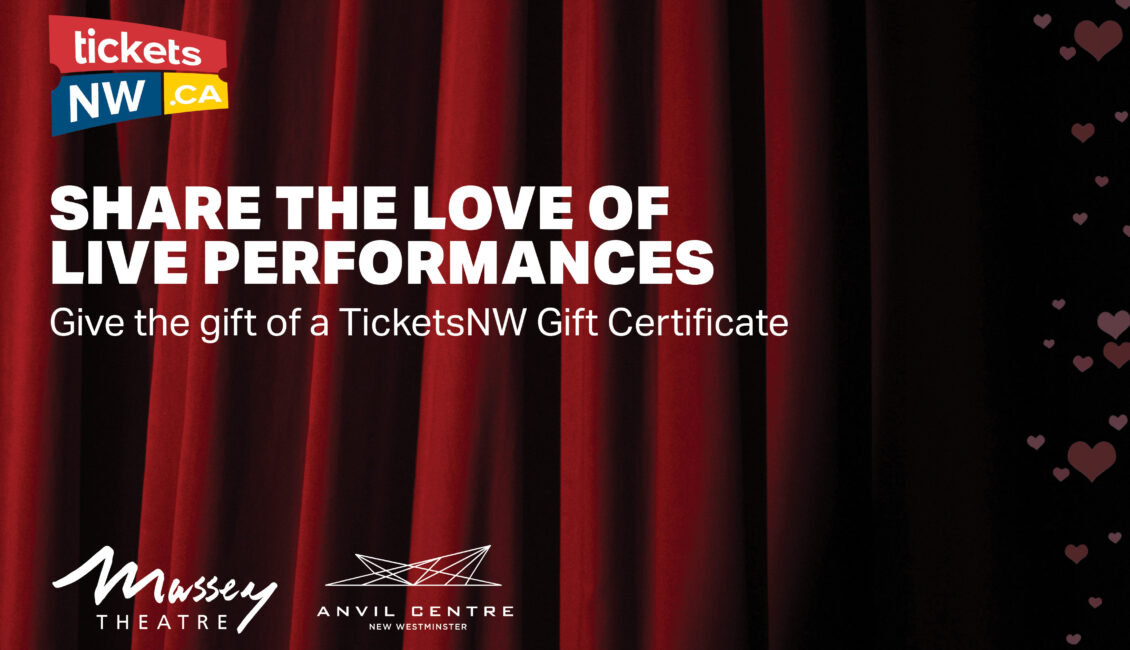 Support us in our commitment to a vibrant future by purchasing a gift certificate for a future event. Gift certificates don't expire so they make a fantastic gift for that special theatre fan in your life. The gift of community connection is one that heals and offers hope… two things we all need more of right now.
FREQUENTLY ASKED QUESTIONS
Is a Gift Certificate only good for one venue?
Nope! The great thing about a TicketsNW Gift Certificate is that you can use it for a show at either the Massey Theatre or Anvil Centre Theatre! Or perhaps you want to catch a live stream or pre-recorded performance? They're valid for them too!
How will I receive my Gift Certificate?
Gift Certificates can either be mailed or emailed out to the purchaser.
Please allow up to one business day to receive an email or print at home copy, and a week for physical copies.
How much are Gift Certificates worth?
TicketsNW Gift Certificates can be purchased for any dollar amount.
How do I redeem a Gift Certificate?
To redeem a TicketsNW gift certificate, simply call our box office at 604-521-5050 or email admin@ticketsnw.ca with your gift certificate number and the show, date, and time you would like to attend. Our box office is open Monday – Friday, from 12 pm – 5 pm.