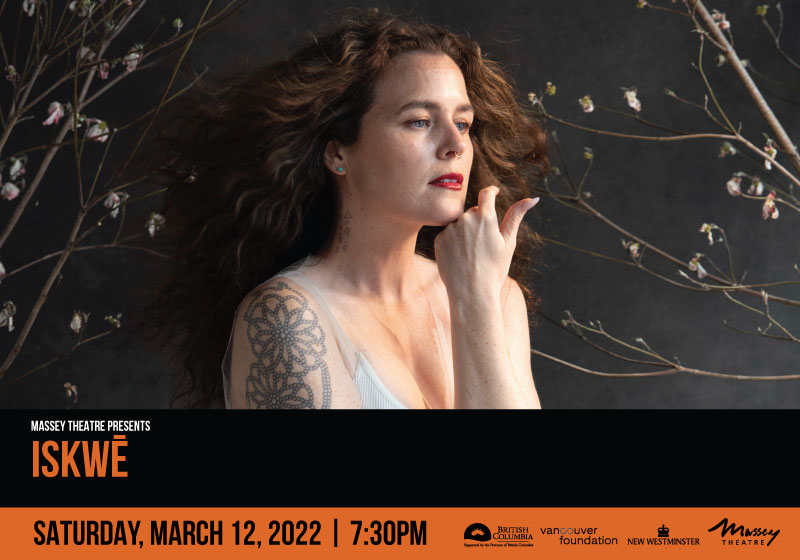 iskwē | ᐃᐢᑫᐧᐤ (short for waseskwan iskwew, meaning "blue sky woman") is, among many other things, an artist – a creator and communicator of music and of movement, of pictures, poetry and prose. And through it all, she's a teller of stories that have impacted our past and will inform our future. Her solo tour brings timely magic and light to the Massey.
Presented with support of the Vancouver Foundation, City of New Westminster and the Province of British Columbia.
---
All safety regulations in place at the time of the performance will be upheld.