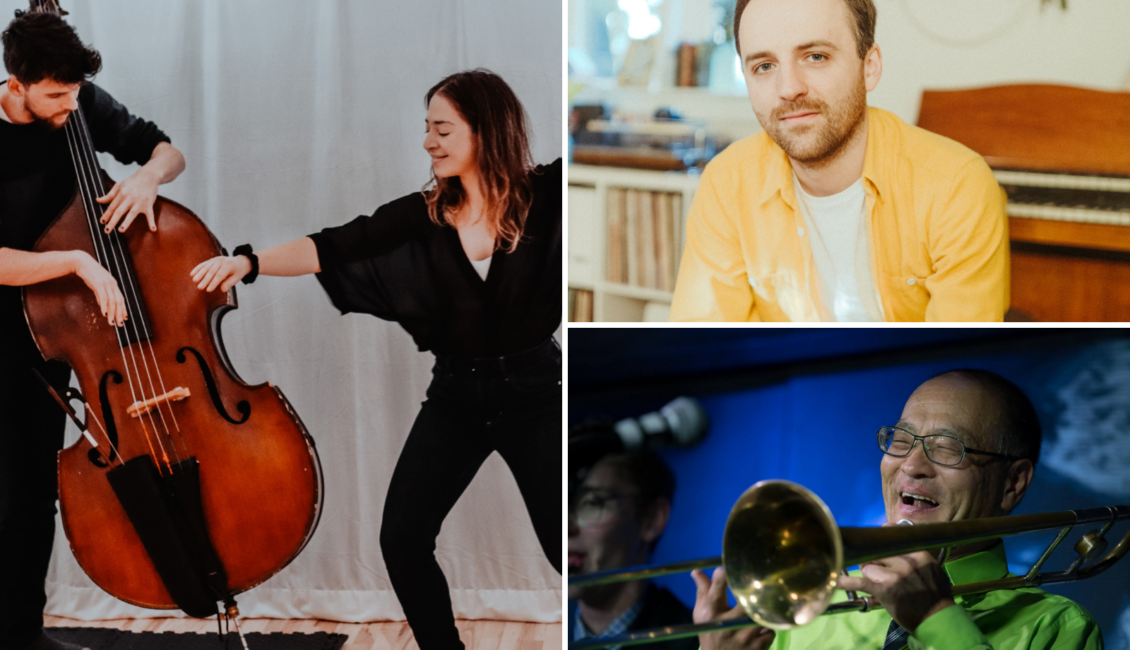 This work co-composes original music and arrangements with tap dancer Alexandra Clancy and double bassist Noah Gotfrit, individually, as a duo, and in interaction with a larger ensemble, featuring pianist Dean Thiessen and trombonist Brad Shigeta. In it, they investigate the visual aspects of how our bodies exist and move in space, as well as amplify and reflect our sounds.
Performance times: Thursday June 23 & Saturday June 25 at 7:30pm
In early 2022, four emerging performing artists were selected to leverage their existing short works to create a one-hour performance in collaboration with an artist working in a different art form, technique, or tradition. Artists were asked to challenge themselves to create something they might not otherwise be able do without the resources available, such as expanding an already existing work with additional design elements, or a new cross-disciplinary or cross-cultural work. Since April, these four residency groups have received professional fees, free studio space, access to equipment and tech support, and mentorship as they developed their projects. In June, three of these groups will be presenting the culmination of their residencies in public performances in our Performance Studio 1B at Eighth & Eight Creative Spaces. We invite you to come to watch these new performances with us!
Be sure to check out the other Performing Arts Collaborative Residency Performances Live Wires and Art Cube
Presented with the support of the BC Arts Council, Province of British Columbia, BC Touring Council and the City of New Westminster.