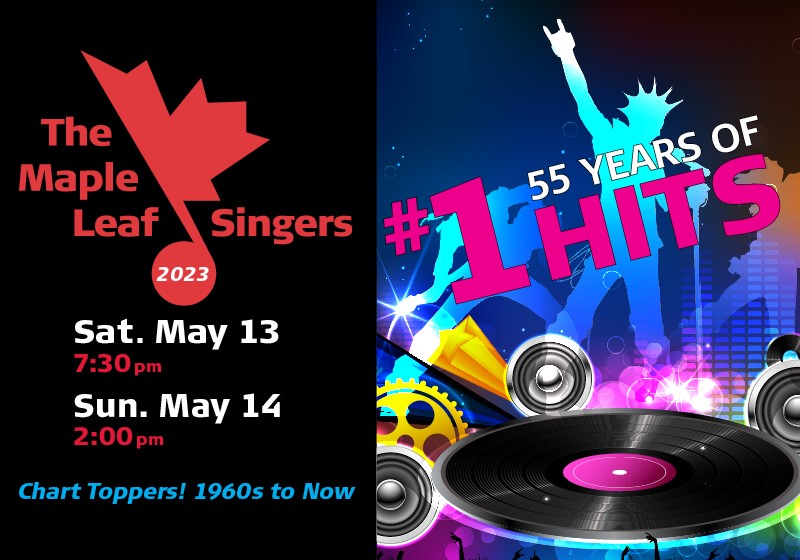 Presented by Maple Leaf Singers
In the hearts of the Maple Leaf Singers, founded 55 years ago, their audiences are #1! In your honour, their spring show this year presents 55 Years of #1 Hits, the songs you love to remember.
Known for their varied repertoire, the Maple Leaf Singers perform folk and classical to rock and pop, gospel to Broadway and movie memories. 55 Years of #1 Hits promises chart topping numbers, award-winning tunes, and outstanding stage and screen music, from the 1960s through to the 2020s. From the Beatles and Simon & Garfunkel to Bon Jovi, Garth Brooks, Katy Perry, and more, the music tells a rich story of our lives over the decades. To complement the full strength of the chorus, individual talents perform acts unique to our usual Spring Show.
Share the excitement with family and friends; give your Mom a ticket as a gift for Mother's Day!
Showtimes: May 13th at 7:30 pm and May 14th at 2:00 pm.