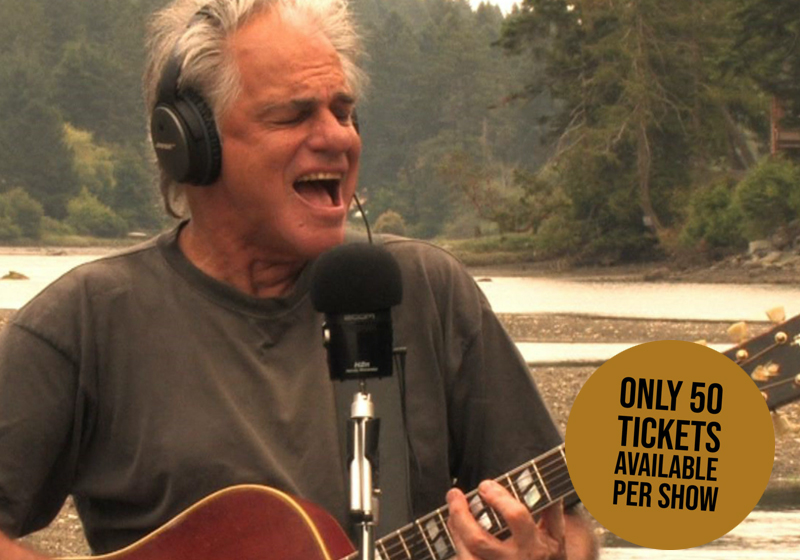 In response to the recent Province of British Columbia Health orders, our upcoming scheduled presentation of Bill Henderson here at Massey Theatre has been postponed to a future date. All tickets purchased will be held for the rescheduled date, or a refund can be requested by contacting our box office at 604.521.5050.Thank you for your patience and continued support of the Massey Theatre
Please don't hesitate to contact us if you have any questions. We look forward to seeing you soon.
******
We are thrilled to announce Canadian rock legend Bill Henderson is coming to the Massey as part of our Fall 2020 Concerts programming for four fantastic shows
November 26, 27, 28 and 29th. All shows at 7:30 pm
Over a career spanning over five decades, Bill Henderson has left his mark on the music industry. As a guitarist and singer with the band Chilliwack, he recorded such hits as "Fly at Night" and "My Girl (Gone, Gone, Gone)" which are forever etched into the Canadian music landscape. He has also built a solid reputation as an exciting solo performer. Henderson's talents as a record producer have been much sought after over the years. He has also been commissioned to music-direct and compose scores and songs for a number of theatre, film, and television productions. He was musical director for SESAME STREET CANADA (Vancouver) from 1989 to 1995. Bill was a director of the CANADIAN ASSOCIATION OF RECORDING ARTS AND SCIENCES for six years and as a champion and defender of musical creator's rights is a Past President of SOCAN, a founding member of the ARTISTS RIGHTS COALITION, and served as President of the SONGWRITERS ASSOCIATION OF CANADA for 5 years.
Henderson was inducted into the BC Entertainment Hall of Fame in 1994, awarded the Order of Canada in 2015, and with Chilliwack was inducted into the Canadian Music Hall of Fame in 2019.
In his solo tour, Henderson takes the stage like the legend he is. Guitar at the ready. Iconic voice filling the theatre.
For those of you who are ready to rock…the Massey is ready for you.
Massey Theatre has reduced its capacity to just 50 (out of 1,260) and has introduced new ticketing structures to ensure events are safe and responsible. A detailed COVID-19 safety plan as well as audience guides can be found online at www.masseytheatre.com.
Tickets for this show will be selling fast, so get yours now and treat yourself to an evening you won't forget.