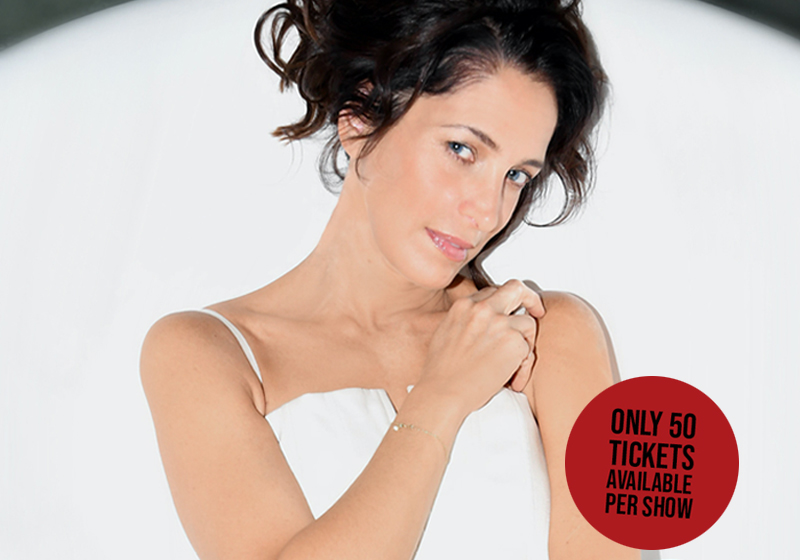 We're thrilled to announce iconic Canadian songstress Chantal Kreviazuk is coming to the Massey as part of our Fall 2020 Concerts programming for four incredible shows.
Shows are on October 28, 29, 30 and 31. All shows are at 7:30 pm.
Chantal Kreviazuk – one of Canada's most accomplished songwriters and recognizable voices –released her eighth studio album, "Get to You," this summer. Heralded by the title track and first single, the album features 11 songs, all written and produced by Chantal with Dylan Wiggins.
The choice to proceed with the release of an album during a global pandemic was an easy one for Chantal. "The wonderful thing about music is that it is always welcomed and needed," she says. "In times of crisis, it offers solace and comfort. Without question, now is the time to release music."
Chantal Kreviazuk is a platinum-selling, three-time Juno Award-winning artist from Winnipeg. In 2016, she returned with her sixth album "Hard Sail" after a nearly seven-year break from recorded music. During that time, she was focused on raising her three sons with husband Raine Maida, as well as her other musical passion, crafting songs. Chantal has written for Drake, Pitbull, Kendrick Lamar, Britney Spears, Christina Aguilera and Josh Groban and countless others. A holiday album – "Christmas Is A Way Of Life, My Dear" – followed in 2019, and a brand new album "Get To You" was released this summer.
In 2014, Chantal and Raine became members of the Order of Canada, recognizing their efforts to raise awareness and support for numerous causes including human and animal rights, mental health, education and the environment.
Chantal has been an ambassador to War Child for nearly two decades and one of the organization's founding artists. Raine and Chantal released their first collaborative album together as MOON VS SUN, "I'm Going to Break Your Heart," as well as an accompanying documentary, earlier this year.
Kreviazuk's iconic voice will fill the 1260 seat theatre for an exclusive audience of 50 people per show. Those 50 people are set to experience a performance that will fill their hearts and their soul. ‍
Massey Theatre has reduced its capacity to just 50 (out of 1,260) and has introduced new ticketing structures to ensure events are safe and responsible. A detailed COVID-19 safety plan as well as audience guides can be found online at www.masseytheatre.com.
Tickets for this show will be selling fast, so get yours now and treat yourself to an evening you won't forget.