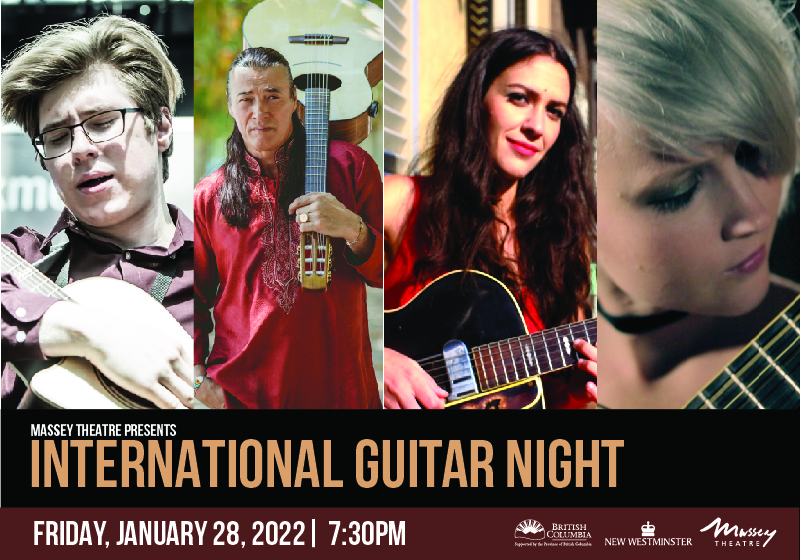 The always exceptional International Guitar Night returns to the Massey Theatre with a dynamic and eclectic lineup of international acoustic guitarists. The next tour features: Lulo Reinhardt, Germany's Latin Swing master, contemporary classical guitarist Stephanie Jones from Australia, two-hand "tapper" Alexandr Misko from Russia, and Italian jazz guitarist and vocalist Eleanora "Lele" Strino. This show is a celebration of guitar music for new beginnings.
Presented with support of the City of New Westminster and the Province of British Columbia.
---
All safety regulations in place at the time of the performance will be upheld.