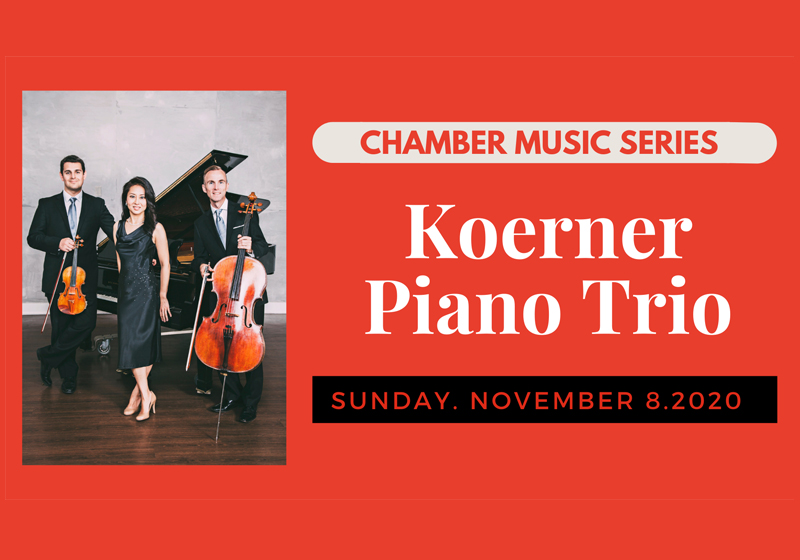 Presented by Vancouver Chamber Music Society
Vancouver Academy of Music's Ensemble-in-Residence, Koerner Piano Trio, has wowed audiences in North America, Asia, and Europe with their inspired interpretations of piano trio masterpieces. VSO's Nicholas Wright (violin), VAM's Joseph Elworthy (cello), and UBC's Amanda Chan (piano) make up KPT.
The unique musical voices of Mozart, Turina, and Smetana filled with passion, melody, and virtuosity will keep listeners on the edge of their seats! The programs range from the brilliance of Mozart's piano concerto style to the evocative oscillation between the dusty streets of Seville and the cafe culture of Paris in Turina. Written amidst a series of tragedies, the unexpected joy and optimism in the conclusion of Smetana's great trio will ease the fears and uncertainties in our community.