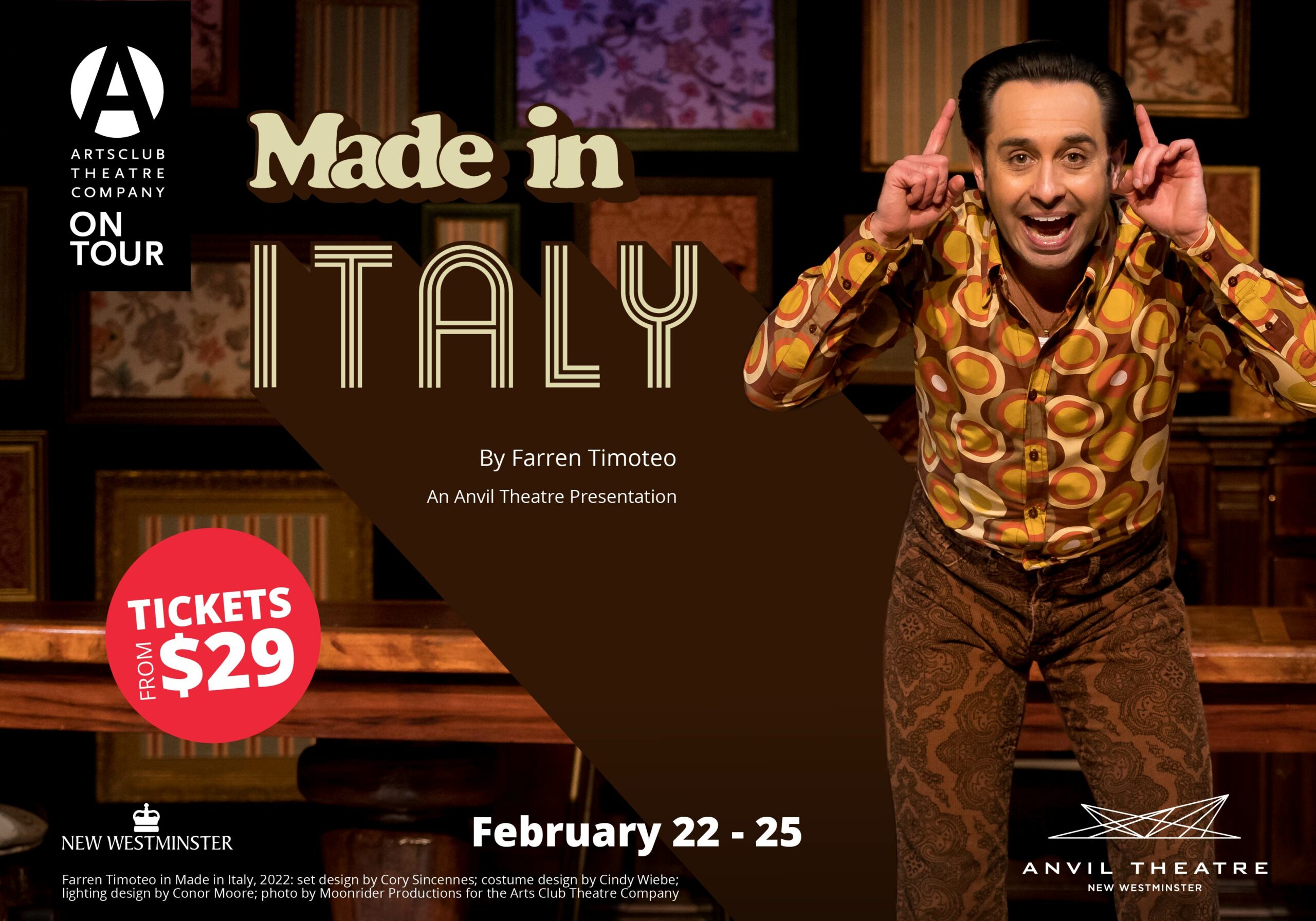 SUBSCRIPTIONS ARE NOW AVAILABLE. SINGLE TICKETS WILL GO ON SALE ON FRIDAY, SEPTEMBER 8TH AT 12PM.
An Arts Club On Tour Presentation
By Farren Timoteo
A MUSICAL COMING OF AGE IN 1970S ALBERTA
Meet Francesco Mantini, a second-generation Italian teen struggling to find his place in Jasper, Alberta. Inspired by pop culture icons Rocky Balboa and John Travolta, he reinvents himself as Frank Martin: crooner and ladies' man. As buoyant and bubbly as a glass of prosecco, Made in Italy is a celebration of music, food, and family that's so delightful you won't soon fuhgeddaboudit.
Winner of the 2022 Jessie Award for Outstanding Performance in a Leading Comedic Role
Based on the Western Canada Theatre production
Running time: approx. 2h 10m, including intermission
This production may contain theatrical devices (e.g., water-based fog and haze) and mature content.