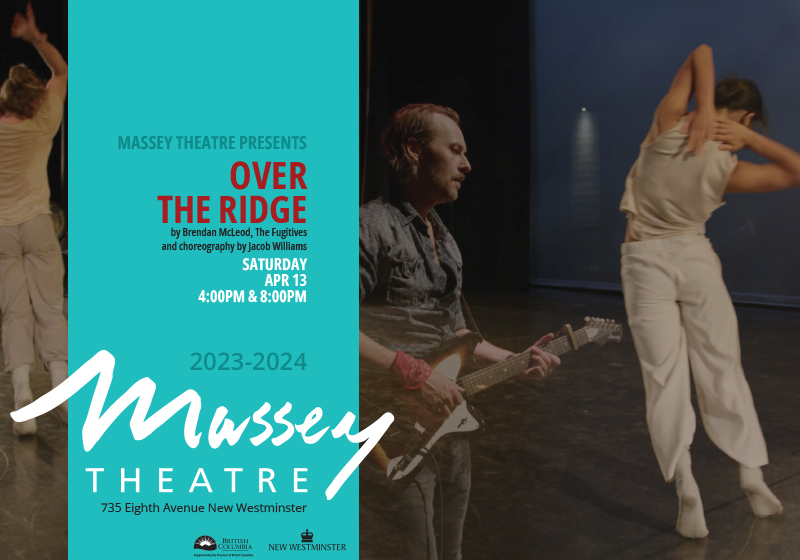 Script by Brendan McLeod
Music arranged by Adrian Glynn & Brendan McLeod
Music Performed by The Fugitives
Choreography by Jacob Williams
In 2020, The Fugitives premiered "Ridge", a musical storytelling show that examined the WW1 Canadian soldier experience during the Battle of Vimy. It was named a top 10 Globe & Mail Arts Event of the year, and spawned the JUNO nominated album Trench Songs. In "Over the Ridge", The Fugitives collaborate with choreographer Jacob Williams to expand this narrative through dance. Developed in partnership with the Massey Theatre Society, with help from Ballet BC and Arts Umbrella, "Over the Ridge" adds original contemporary dance to the storytelling and music, resulting in a kinetic ride through history that delves our strong connection to the past, and passionately argues against the exploitation of young lives.
Supported by the City of New Westminster and the Province of British Columbia