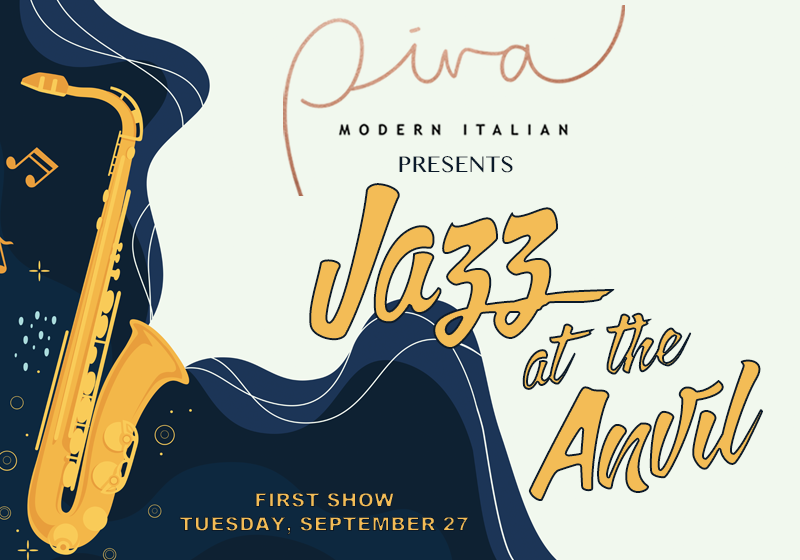 Piva Presents: A Night of Ella Fitzgerald
CHANGE OF PROGRAM. Jennifer Scott will no longer performing due to illness. Featured performers for the evening will be Steve Maddock and Jennifer Hayes
Steve Maddock Bio
Whether sharing a concert stage with a 65-piece symphony orchestra, performing with a 10-piece show band on a cruise ship, or fronting a jazz trio in a local club, Steve Maddock is able to change gears effortlessly and present the music in a way that's honest and fresh. Steve has been a soloist with The Vancouver Symphony Orchestra, The Vancouver Chamber Choir, The Pacific Baroque Orchestra and The Dal Richards Jazz Orchestra, as well as being a featured artist on CBC Radio (Hot Air, Tonic, The Homestretch, Choral Concert, Disc Drive, The Early Edition and Sounds Like Canada).
"There is little doubt that Steve Maddock is one of Canada's finest jazz vocalists."
— Siegel Entertainment Ltd.
"Put a jazz standard in Steve Maddock's hands, and you'll hear the song like never before…and this guy swings!"
— Coastal Jazz and Blues Society
Jennifer Hayes
Jennifer has performed throughout the world at various festivals and events in China, the USA and Canada (including the Vancouver International Jazz Festival and Harmony Arts Festival). Jennifer has enjoyed the privilege to sing with the Dal Richards Orchestra for over half her career. In 2016, Jennifer released her second studio album, And So It Goes, featuring many of Canada's top musicians.
"Jenn has a magical way of captivating her audience with her beautiful, pristine voice. But it's her sophisticated choice of cool melodies and hot rhythmic ideas that make her music truly special."
– Paul Airey, Music Producer
Known lovingly as the "Queen of Jazz" or "First Lady of Song," Ella Fitzgerald set the bar with the purity of her tone.
Join us for a memorable night of music and emotion, as Steve and Jennifer and their bandmates breathe new life in to Ella's timeless works.
Piva Presents: Jazz at the Anvil
A new and exciting jazz series is coming to New Westminster! Starting September 2022, and running through to March 2023, Piva Presents: Jazz at the Anvil is bringing together some of the very best musical talent Vancouver has to offer. The goal of these shows is to not only elevate the appreciation of music and tell the story of jazz, but also to engage, strengthen, and amplify arts in the community.
With new takes and nods to classic artists, like Dave Brubeck and Ella Fitzgerald, and arrangements inspired by warm nights in New Orleans and Havana, these shows will move you in new ways and welcome you in to the rich world of jazz.
The proceeds from each show will be given to the music department at New West Secondary School, to enrich the lives of the students and provide new opportunities for them to explore the music in their heart.