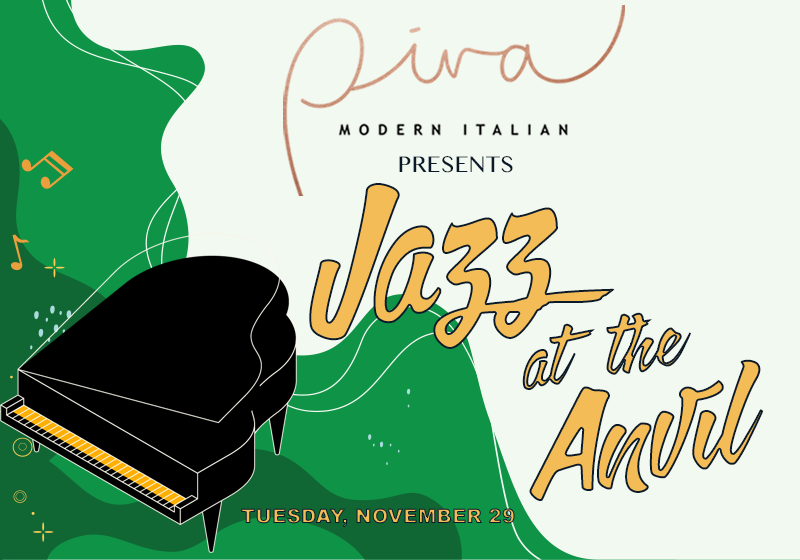 Featuring Miles Black
Canadian jazz legend Oscar Peterson was one of the most triumphantly swinging jazz pianists of all time. Oscar Peterson was one of my first major musical influences, and I continue to be enamored with his sound, feel, imagination, exuberance and brilliant pianism. — Miles Black
With over 200 recordings and seven Grammy Awards, Oscar Peterson is known as "The King of Inside Swing." Miles Black will lead this evening with his award winning modern jazz quartet Altered Laws. With over 40 years as a professional musician and recordings on 800 albums, Miles Black has performed worldwide. His interpretation on Oscar Peterson's works is sure to have you swinging in your seat!
Piva Presents: Jazz at the Anvil
A new and exciting jazz series is coming to New Westminster! Starting September 2022, and running through to March 2023, Piva Presents: Jazz at the Anvil is bringing together some of the very best musical talent Vancouver has to offer. The goal of these shows is to not only elevate the appreciation of music and tell the story of jazz, but also to engage, strengthen, and amplify arts in the community.
With new takes and nods to classic artists, like Dave Brubeck and Ella Fitzgerald, and arrangements inspired by warm nights in New Orleans and Havana, these shows will move you in new ways and welcome you in to the rich world of jazz.
The proceeds from each show will be given to the music department at New West Secondary School, to enrich the lives of the students and provide new opportunities for them to explore the music in their heart.