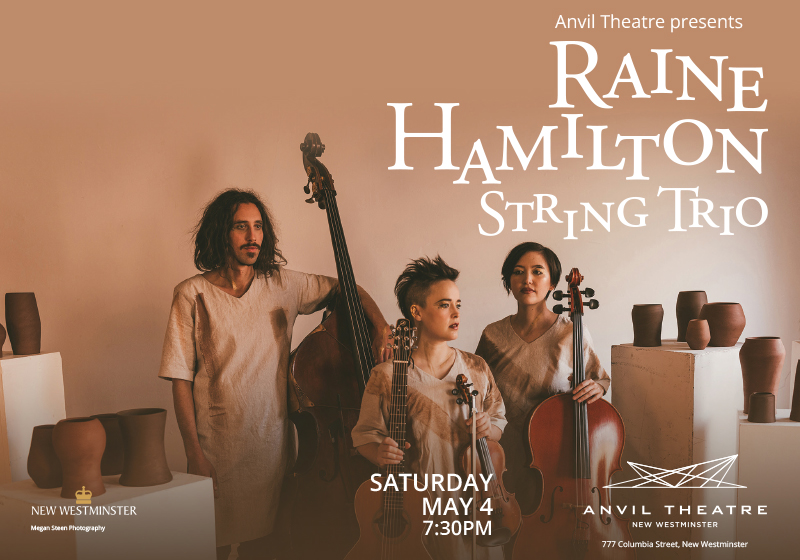 Presented by Anvil Theatre
Resonant, acoustic chamber folk with an otherworldly edge, and a lyric presence that cuts deep. Prism-clear vocals & strings. Anchored in the ancient mountains, reaching out beyond the earthly.
Raine is part prairie songstress, part storyweaver; Each song has a story, delivered between songs with humour and grace. Raine invites her love of the violin into the singer-songwriter genre, writing for violin and voice, as well as for guitar and voice. Joined by cello and upright bass, expect string arrangements that push and pull, that move as they console.