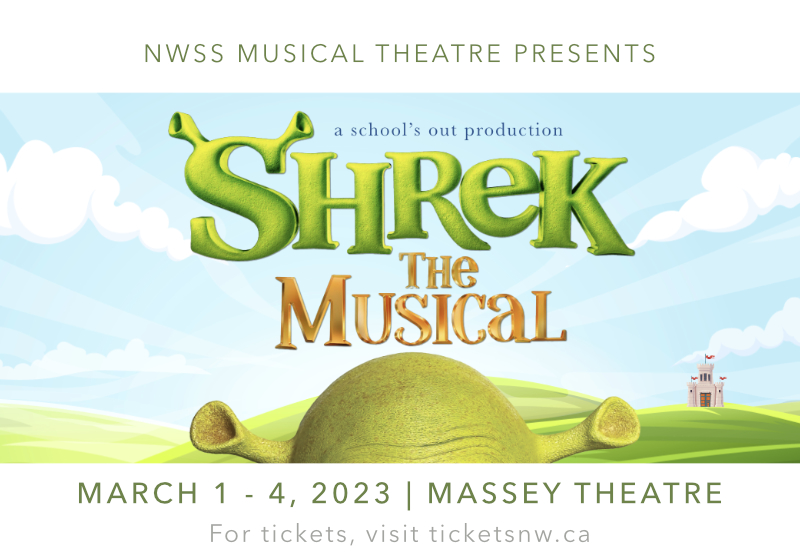 PRESENTED BY NWSS MUSICAL THEATRE
Once upon a time in a land far, far away, there lived a green orgre who was seemingly happy. However, when a life-changing journey introduces him to a princess, a best friend, and a few misfits during his travels, he discovers what true happiness actually is. Shrek the Musical explores the themes of friendship, acceptance, and embracing who we are. With catchy music, comedic interludes, and entertaining dance breaks, this show is sure to impress. This classic tale reminds us that what makes us different makes us strong, and we are excited to share this message with all of you.
Shows on March 1, 2, 3 and 4 at 7pm and March 4 at 2pm
Preorder your refreshments for preshow or intermission here.