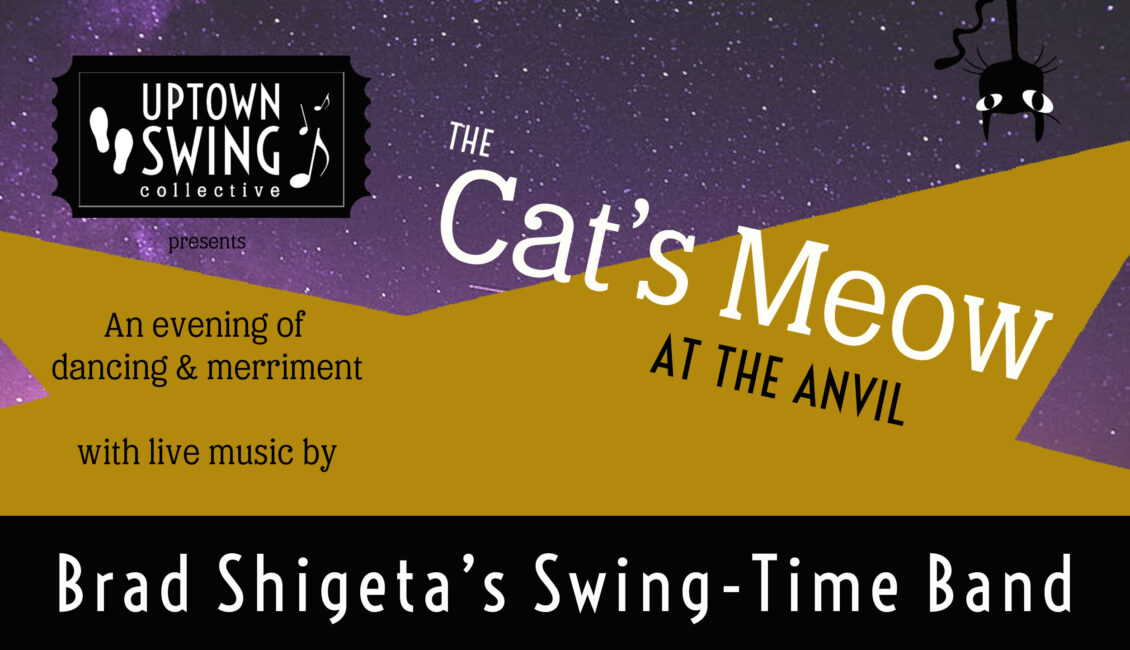 Join the Uptown Swing Collective in Downtown New West for an evening of jazz, dancing and merriment at The Cat's Meow at the Anvil! We'll have lots of space for dancing, as well as plenty of theatre-style seating for those of you that prefer to sit back and enjoy the show.
Live music by Brad Shigeta's Swing-Time Band will keep your toes tapping all night long. Admission includes a beginner swing dance lesson (no partner required!)
Brad Shigeta is a master Trombonist in Vancouver, BC who studied with Jimmy Knepper, Count Basie Orchestra trombonist Benny Powell. He played for the Clifford Jordan Big Band, the Illinois Jacquet Big Band, the Dave Holland Big Band, the Lincoln Center Jazz Orchestra, Vince Giordano and the Nighthawks and the Duke Ellington Orchestra under the direction of Mercer Ellington.