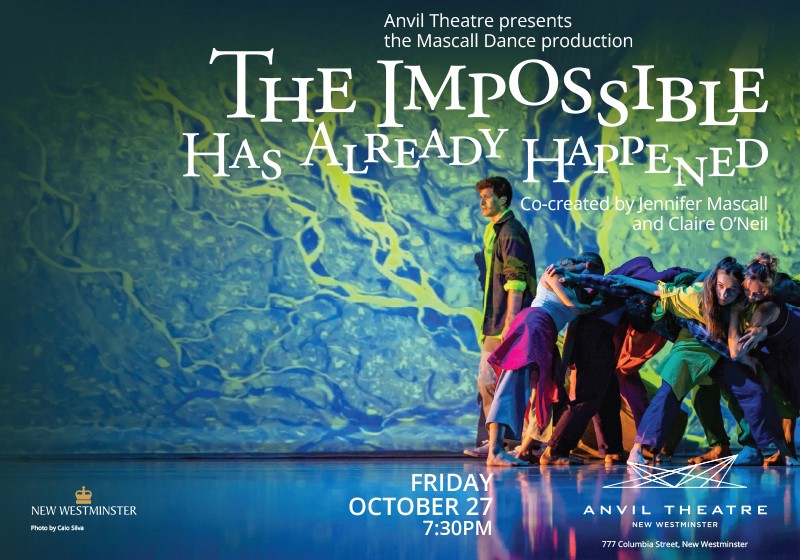 Presented by Anvil Theatre
A Mascall Dance Production
Co-created by Jennifer Mascall and Claire O'Neil
The Impossible Has Already Happened, a collaborative co-creation between MascallDance (Vancouver) and Footnote New Zealand Dance, motivated by the incredible scale and enormity of the climate crisis. Coming to Canada on the heels of a recent tour of New Zealand!

Inspired by dialogue with climate scientists, activists, and knowledge-keepers, the dance is full of stories for all ages. A fantastic cast of diverse Canadian and New Zealand artists bring laughter and momentum to the challenges of coming to terms with this new world.
Click here to see The Impossible Has Already Happened trailer if the video player above does not work.