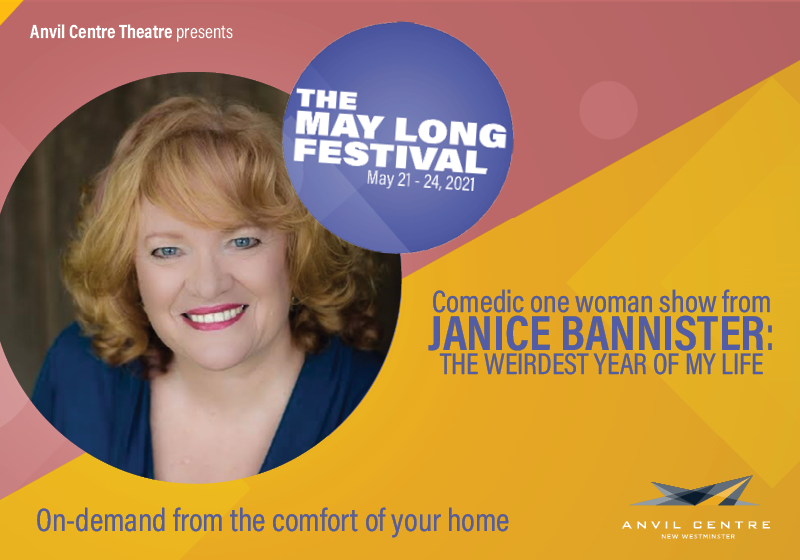 Janice Bannister:
The Weirdest Year of My Life
Janice Bannister is excited to bring her "Weirdest Year" show to the stage. Her one-woman show includes stand-up, storytelling, laughter wellness, and a heart to heart chat.
Janice shares her life experiences from Kootenay Girl with a Belgium warbride Mom, becoming a psychiatric nurse, single mom challenges, to the excitement of being a Boomer grandma. She welcomes you to laugh at her adventures, because laughter and joy are the best ways to get through these weird times.
So, wash your feet, grab a cocktail, and enjoy the show.
TO PURCHASE A FESTIVAL PASS (4 shows for $30 plus service charge): Select a ticket at the festival pass rate for all four performances (Janice Bannister, Krystle Dos Santos & Friends, Devon More, and Jaylene Tyme, Allan Morgan & Friends) Note: The discounted price is only offered for purchase of all four shows. Any orders with less than four shows at the festival pass rate will be adjusted to full price. Once you've purchased your tickets, please login to shop.ticketsnw.ca anytime between noon on May 21 and midnight on May 24.