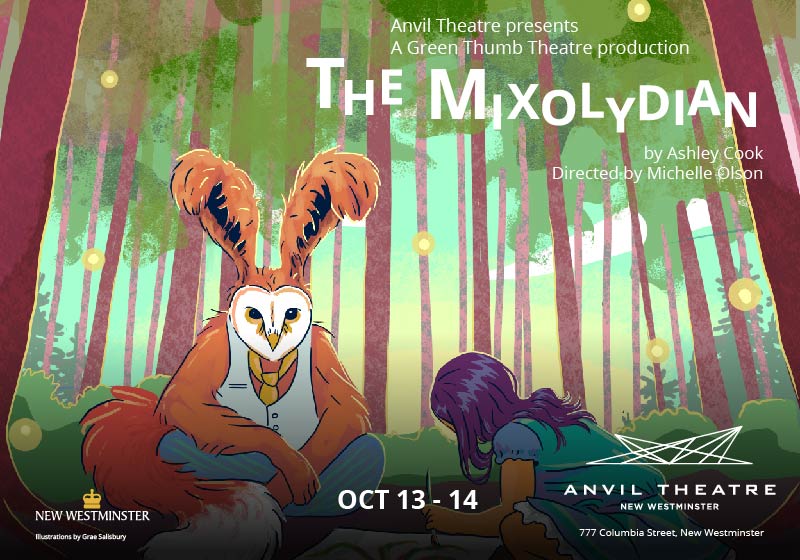 Presented by Anvil Theatre
A Green Thumb Theatre Production
By Ashley Cook
Directed by Michelle Olson
Bellevue, an 11 year -old Anishinaabe/Métis girl, is on a journey through the woods. Reconnecting with her culture and language, Bellevue is accompanied by her "imaginary friend", a shapeshifter named Thomas. Having recently lost her grandfather (Shoom), Bellevue Feels out of touch with the stories and words he Shoom used to share. Luckily, with some help from ancestor Nokomis, Bellevue learns that Shoom's knowledge lives on in her, and there is more to her friend Thomas than meets the eye.