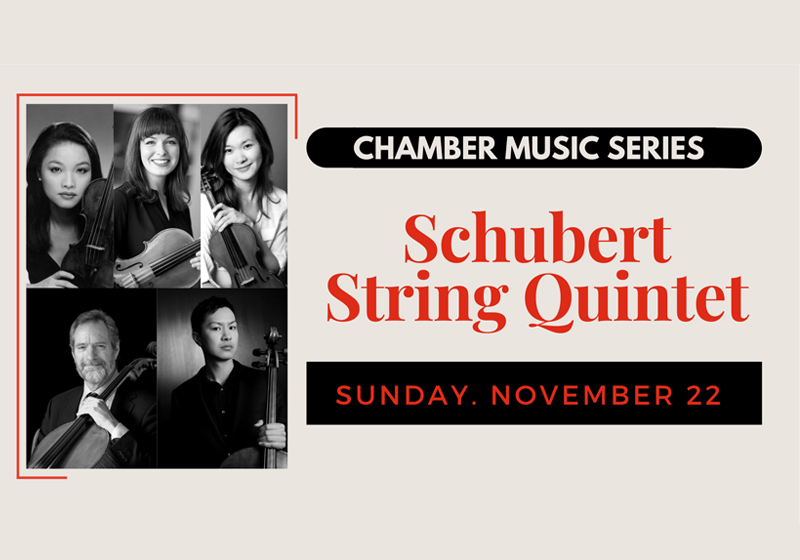 Presented by Vancouver Chamber Music Society
Handpicked for this performance are some of Canada's top chamber players. These musicians boast accolades locally and internationally. Vancouver Chamber Music Society (VCMS) brings together Jenny Lim and Jaewon Bang (violin), Emilie Grimes (viola), and Lee Duckles and Jonathon Lo (cello) to present Schubert's masterpiece.
VCMS wraps up 2020 with one of the most significant chamber compositions of the Romantic era. Often dubbed the "Cello Quintet" for the addition of a second cello, Schubert's C Major string quintet reflects the culmination of his musical style. Completed just two months before his death, this work is generally regarded as the composer's finest chamber work!