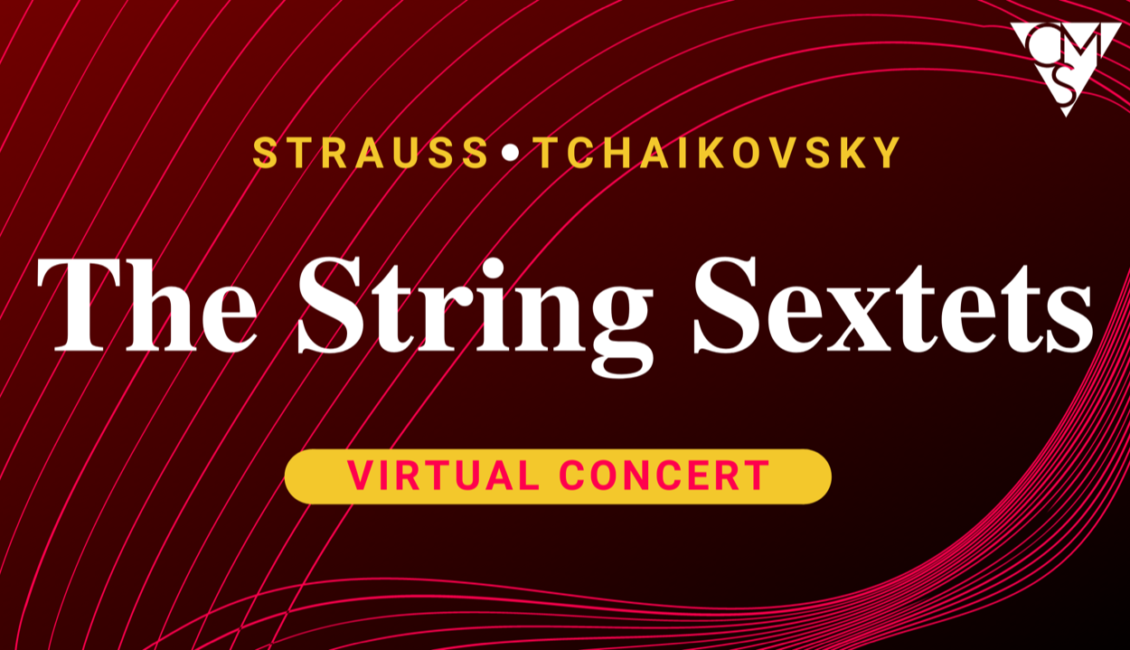 Presented by the Vancouver Chamber Music Society (VCMS) in collaboration with Anvil Centre
Programme:
Souvenir de Florence, Op. 70 (1890) – Pyotr Illyich Tchaikovsky
"String Sextet" from Capriccio, Op. 85 (1942) – Richard Strauss
By 1890, Tchaikovsky had established his international fame and was at the peak of his powers but composing Souvenir de Florence was not easy. In a letter to his brother, he wrote, "there must be six independent and at the same time homogeneous parts." The finished work encompassing the fullness of an orchestra in just six instruments with restless energy and momentum beyond satisfied the composer.
Strauss' last opera, Capriccio opens with a richly scored string sextet. Written in the Late Romantic style with which Strauss had begun his career in the late 1800s, the sextet bridges the 20th century and the 1775 setting of the opera. Strauss's silky string allusion to the romantic
era pairs perfectly with Tchaikovsky's luscious Souvenir de Florence. Enjoy the symphony of soloists performed by six of Vancouver's best chamber artists.
Artists:
Timothy Steeves, violin
Jenny Lim, violin
Jacob van der Sloot, viola
Katrina Chitty, viola
Jonathan Lo, cello
Luke Kim, cello