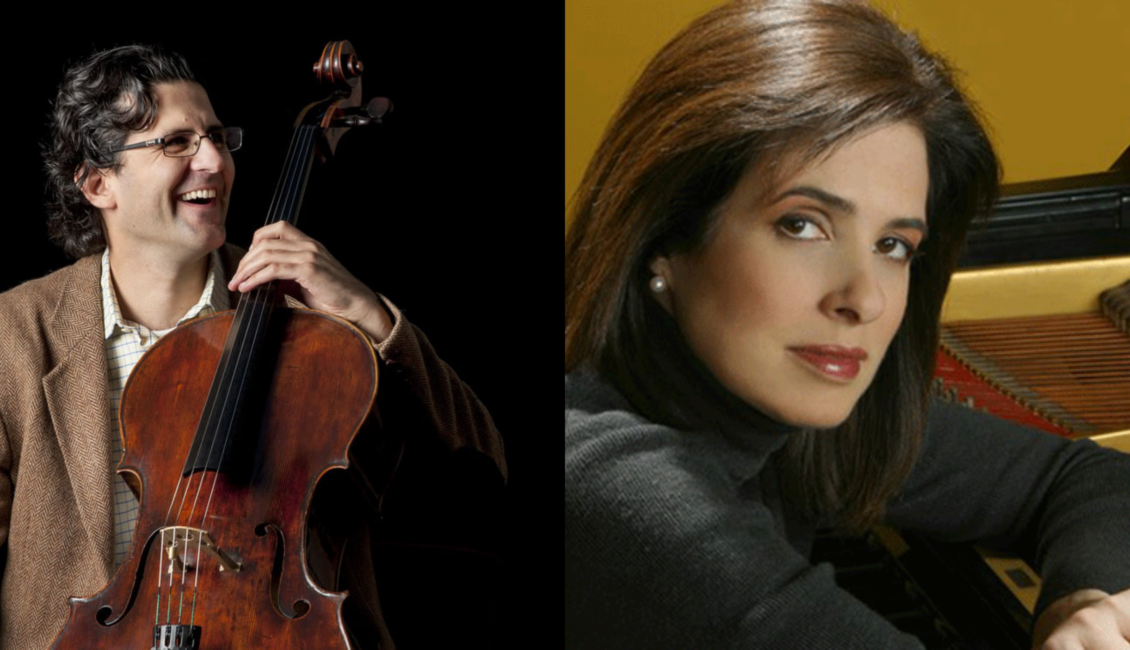 Programme:
JOHANN SEBASTIAN BACH Sonata no. 3 in g minor for Viola da Gamba and Piano, BWV1029
BRAHMS Sonata no. 1 in e minor, op. 38 
Intermission 
STUTSCHEWSKY Hassidic Suite
CHOPIN Sonata in g minor, op. 65 – III. Largo
POPPER Tarantella
Internationally acclaimed cellist and pianist, Amit Peled and Noreen Polera, will take you on a journey through time with music for predecessors of the cello and piano into the 20th century. This performance marks the duo's Western Canada Debut after having recently performed in New Hampshire, at Harvard Musical Association in Boston, at Tuesday Evening Concert Series in Virginia, and in a California tour of Beethoven sonatas. The famously rich sonority of Amit Peled with Noreen Polera's mastery of cello-piano repertoire is a match made in heaven!
Amit Peled
"glowing tone, a seductive timbre and emotionally pointed approach to phrasing that made you want to hear him again." – The New York Times
Israeli-American cellist Amit Peled is acclaimed as one of the most exciting and virtuosic instrumentalists on the concert stage today. Musical America named Peled one of the Top 30 Influencers of 2015. Peled performs on a cello made by the Italian master Giovanni Grancino, ca. 1695, on generous loan from the Roux Family Foundation.
Noreen Polera
Pianist Noreen Cassidy-Polera ranks among the most highly regarded and diverse chamber artists performing today. Well-known for her mastery and affection for the complete standard cello-piano repertory, Cassidy-Polera is also known for her dedication to the works of contemporary composers. Ms. Cassidy-Polera holds bachelor's and master's degrees in music from The Juilliard School, where she studied with Martin Canin.
Vancouver Chamber Music Society
The Vancouver Chamber Music Society is the leading presenter in western Canada of high-calibre chamber music featuring world-renowned chamber ensembles, and solo and recital artists. Their program, steeped in the rich tradition of classical music, meets contemporary audiences in a familiar and intimate way at the modern theatre space in New Westminster's modern Anvil Centre.