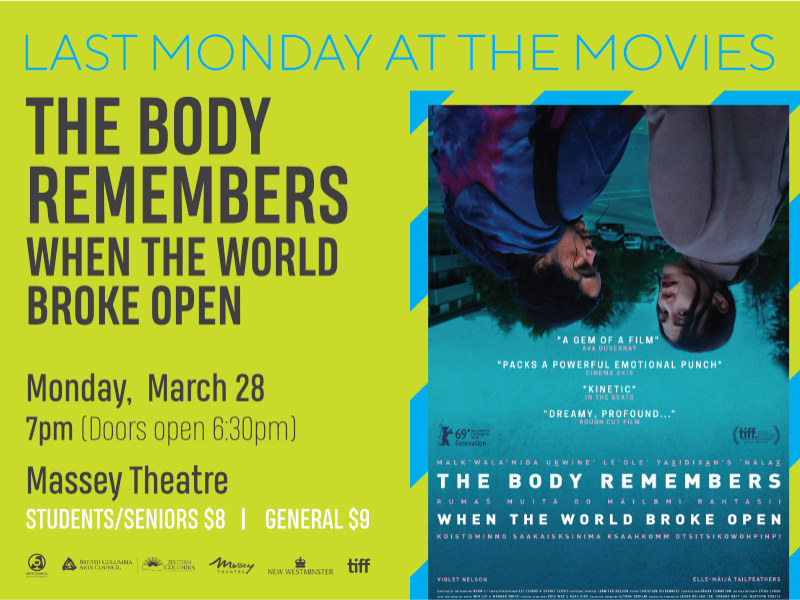 Áila, returning home emotionally tender and exhausted from a difficult appointment with her OB-GYN, finds a terrified, barefoot and heavily pregnant Rosie shivering out in the rain. Clearly in need, Rosie is paralyzed: caught between escaping her violent boyfriend heard screaming from across the street and having nowhere to go. Frightened by the escalating danger, Áila grabs Rosie and urges her to move quickly to the safety of Áila's nearby apartment.
Thus begins a long, tense afternoon of bare instinct – both of survival and of motherhood—as the two Indigenous women from very different backgrounds, seek some semblance of stability and safety for themselves and each other.
A love poem to women, THE BODY REMEMBERS WHEN THE WORLD BROKE OPEN weaves a compellingly simple story around the complex themes of racialized female bodies, a country's failure to support its most vulnerable youth, and the continuing effects of colonial violence. Inspired by true events, THE BODY REMEMBERS WHEN THE WORLD BROKE OPEN was shot on location in East Vancouver, B.C. on 16mm film, in real time, and uses seamlessly edited takes to recreate the immediacy and intimacy of the situation.
Starring Co-Writer / Co-Director Elle-Máijá Tailfeathers (Kanai, Blackfoot Confederacy/ Sámi) as Áila, and introducing Violet Nelson (Kwakwaka'wakw First Nation, Kingcome Inlet, Quatsino) as Rosie.