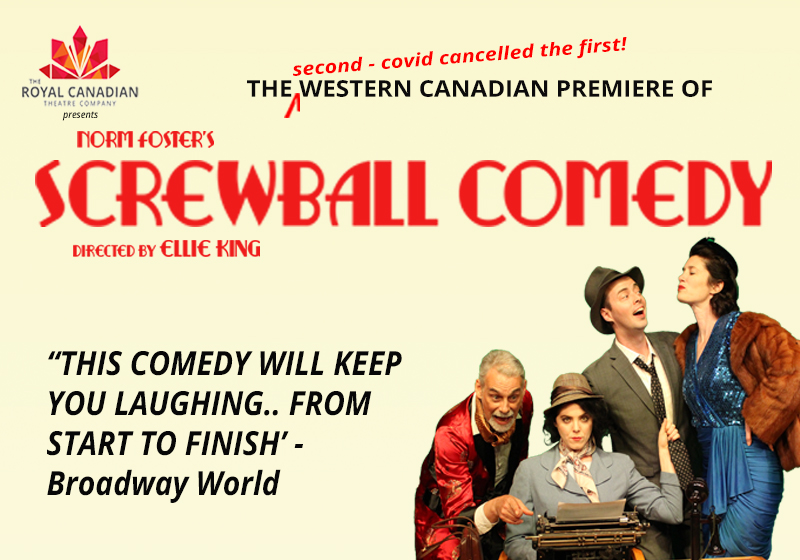 Presented by the Royal Canadian Theatre Company
It's 1938 and Jeff Kincaid, star reporter, is falling down on the job of writing for a major newspaper. Plucky young Mary Hayes arrives in the editor's office to apply for a job. Bosco, the crusty editor, sends her and Jeff out together to report on the upcoming weddings of a society dame and her very strange son. If Jeff writes the better story, he gets to keep his job. If Mary wins, she will replace the ace newshound.
But all is not as it seems, and Jeff and Mary find themselves constantly at odds as they try to solve the mystery, all while dealing with a succession of highly eccentric and very funny characters.
Hilarious Hollywood stereotypes, sizzling, super-fast dialogue plus a strange murder mystery colour this affectionate and brilliantly realised spoof, written by one of Canada's own most successful and popular playwrights.
Show runs May 5 & 6 at 7:30 pm, May 7 at 3:30 and 7:30. May 8 at 3:30
Don't miss the Relaxed Performance 3.30 pm May 8 at the Anvil Centre. RCTC is the only theatre company outside of Vancouver to present theatre specifically designed for those with intellectual or other challenges