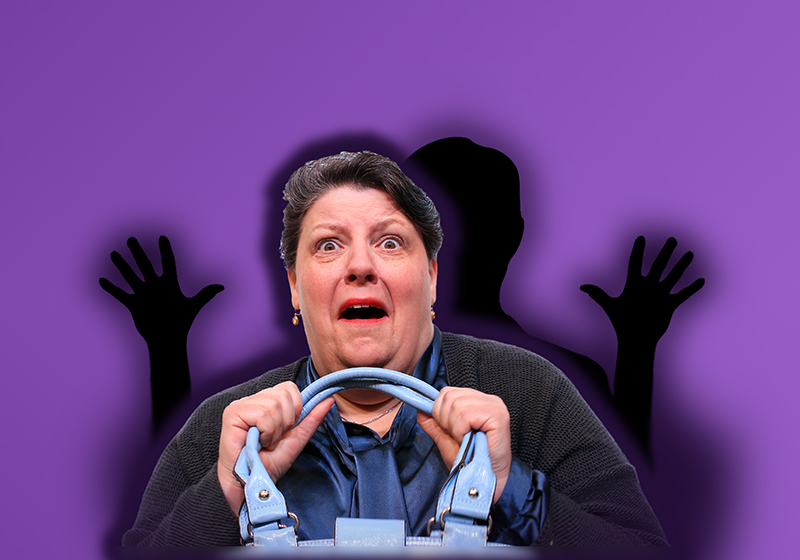 By Flip Kobler & Cindy Marcus
Presented by Royal Canadian Theatre Company
Bethany is bright, strong, independent, beautiful and has zero self esteem. She has brought her fiancée, Floyd, and his mother, Verna, up to her cabin in the woods, the site of the hunting accident that killed Chance… her first husband. Much to her consternation, he or rather, his ghost is still there. Bethany even brings in a delightfully kooky psychic to help deal with the ghost of Chance and hopefully move forward without her late husband haunting her.
TW//discussion of suicide
Showtimes as follows:
October 22, 2022, 3:30 + 7:30 PM
October 23, 2022, 3:30 PM
October 26, 2022, 7:30 PM – Relaxed*
October 27, 2022, 7:30 PM
October 28, 2022, 7:30 PM
October 29, 2022, 3:30 + 7:30PM
The relaxed performance is sometimes called "sensory friendly performance" and is specifically designed to make theatre more welcoming for audience members with sensory, communication or other challenges.
During these plays patrons enjoy the show together with family and friends in welcoming, inclusive and relaxed spaces. "Relaxed Performances" are also excellent for anyone with babes in arms or toddlers.
Sound and lighting cues are adjusted to be less intense;
exiting and entering the auditorium is allowed at any time;
auditorium lights are never fully turned off;
pre-performance the cast explains what's about to happen; and
audience noise, movement and even the use of phones or other "fidget devices" are tolerated.
Discounts are available by phone at 604-521-5050 for the following great deals:
Family of 4 or more
Groups of 10 or more
Book all three of our shows this season for subscription savings until October 14. RCTC productions are: