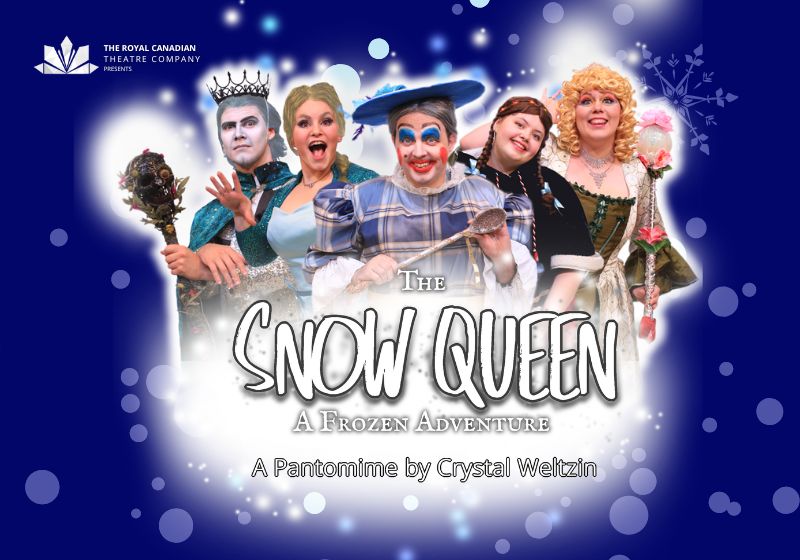 By Crystal Weltzin
Presented by Royal Canadian Theatre Company
Lesa and Anna navigate sisterhood in Arendella as they enter adulthood and their lives begin to change. Will they welcome the new challenges and come closer together or grow apart in the face of struggle and constant disagreement? Traditional British Panto at it's rambunctious best! Sparkling, magical, family fun awaits when you join our wacky cast! Come and sing along with toe-tapping music, groan at corny old jokes, cheer the good guys and boo the bad in another hilariously funny show with sparkling sets and colourful costumes. A perfect holiday treat for the whole family!
Showtimes are:
December 30, 2022, 7:30 PM
December 31, 2022, 2:00 PM
January 1, 2023, 2:00 PM – relaxed *
*The relaxed performance is sometimes called "sensory friendly performance" and is specifically designed to make theatre more welcoming for audience members with sensory, communication or other challenges.
During these plays patrons enjoy the show together with family and friends in welcoming, inclusive and relaxed spaces. "Relaxed Performances" are also excellent for anyone with babes in arms or toddlers.
Sound and lighting cues are adjusted to be less intense;
exiting and entering the auditorium is allowed at any time;
auditorium lights are never fully turned off;
pre-performance the cast explains what's about to happen; and
audience noise, movement and even the use of phones or other "fidget devices" are tolerated.
Discounts are available by phone at 604-521-5050 for the following great deals:
Family of 4 or more
Groups of 10 or more
Book all three of our shows this season for subscription savings until October 14. RCTC productions are: