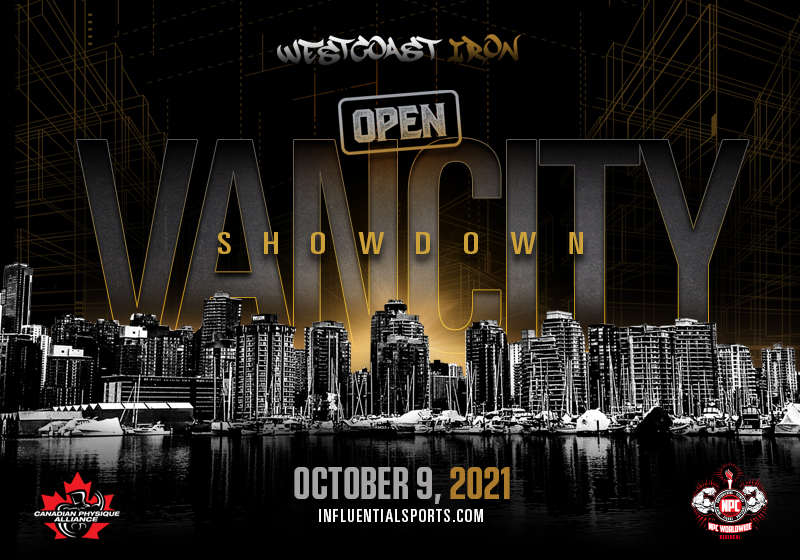 Witness in person Vancouver's largest fitness weekend at the Massey Theatre. In-Person Audience tickets have returned and are on sale now. Watch live top performing athletes showcase their physique on stage.
The Westcoast Iron Women's OPEN Vancity Showdown will take place on Saturday, October 9th, 2021 at the Massey Theatre in New Westminster, BC. This will be a tested event for athletes governed by the Canadian Physique Alliance (CPA) which will qualify top placing athletes to compete in a Pro Qualifier.
2:45 PM Doors open to public for GA for Women's Show
3:00 PM Women's Show Begin
Order of Classes*
Fitness
Women's Bodybuilding
Women's Physique
Women's Figure
Wellness
Bikini
Ticket holders will also have access to the Vendor Lobby/Exhibit Space. In accordance with the current orders from the Provincial Health Officer, proof of vaccination is required to attend events and productions at theatres. You must currently have at least one dose of a COVID-19 vaccine and QR code Vaccine Passport must be presented to enter the theatre.
DAY PASS ($72 + fees): For a discounted pass to both Men's and Women's events on October 9th, purchase the Men's and Women's events separately using the "One Show – Day Pass Rate" option (if only one of the two are purchased using the day pass rate, the ticket order will be adjusted to reflect the regular admission price).
*Classes are subject to change depending on the number of registered athletes